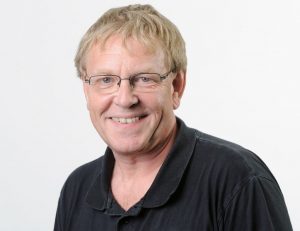 Eurographics is very pleased to award the Eurographics Medal 2017 to Hans-Peter Seidel for his outstanding scientific contributions to computer graphics and geometric modelling, for his academic achievements as a scholar and mentor, and for his leadership in developing the Eurographics Association.
Hans-Peter Seidel is the scientific director and chair of the computer graphics group at the Max Planck Institute for Informatics and a professor of computer science at Saarland University. Before joining the Max-Planck-Institut in 1999, he has been on the faculty of the University of Erlangen, Germany, from 1992-1999.
Hans-Peter is one of the most prolific, influential and most widely cited researchers in computer graphics in the world. Through his work he has contributed significantly to the establishment and advancement of computer graphics as an academic discipline. His technical contributions comprise a wide range of topics in visual computing including geometric modelling, rendering, imaging, vision, scene reconstruction, video processing and perception. Hans-Peter is one of the all time leading authors of SIGGRAPH publications and he IS the leading author of Eurographics.
Through his mentorship Hans-Peter Seidel has also developed a whole generation of students and postdocs into leading senior scholars and thus he has shaped the academic landscape in computer graphics in Europe and throughout the world.
Through decades, Hans-Peter has displayed strongest commitment to the Eurographics association and he has served in leading positions as its president, long term member of the executive committee and board, as well as its conference chair. He is also the founding chair of the awards programme.
Hans-Peter Seidel is a fellow of the organization and he received the distinguished career award of Eurographics in 2012.
Please join us in congratulating Hans-Peter for an outstanding career in computer graphics and to the Eurographics Medal 2017.