Each year we have the opportunity to change the photograph which appears on the cover of Computer Graphics Forum, journal of Eurographics, the European Association for Computer Graphics. This is your opportunity to show the world what you can do, a competition for the photograph for the 2019 volume.
Upload your images before November 30th 2019. Each picture must have been produced with the aid of computer graphics and must be your own copyright. See the upload page for further details.
Winner of the Computer Graphics Forum 2019 Cover Image Contest
Kai Lawonn (1) and Tobias Günther (2)
(1) University of Koblenz-Landau
(2) ETH Zürich
This image shows a triangulation of three ballet dancers at sunset. This stylization was obtained with our interactive and user-centered image triangulation algorithm, which is based on an interactive optimization that places triangles with constant color or linear color gradients to fit a target image. The efficient GPU implementation is described in the paper 'Stylized Image Triangulation' by Lawonn and Günther, DOI: 10.1111/cgf.13526.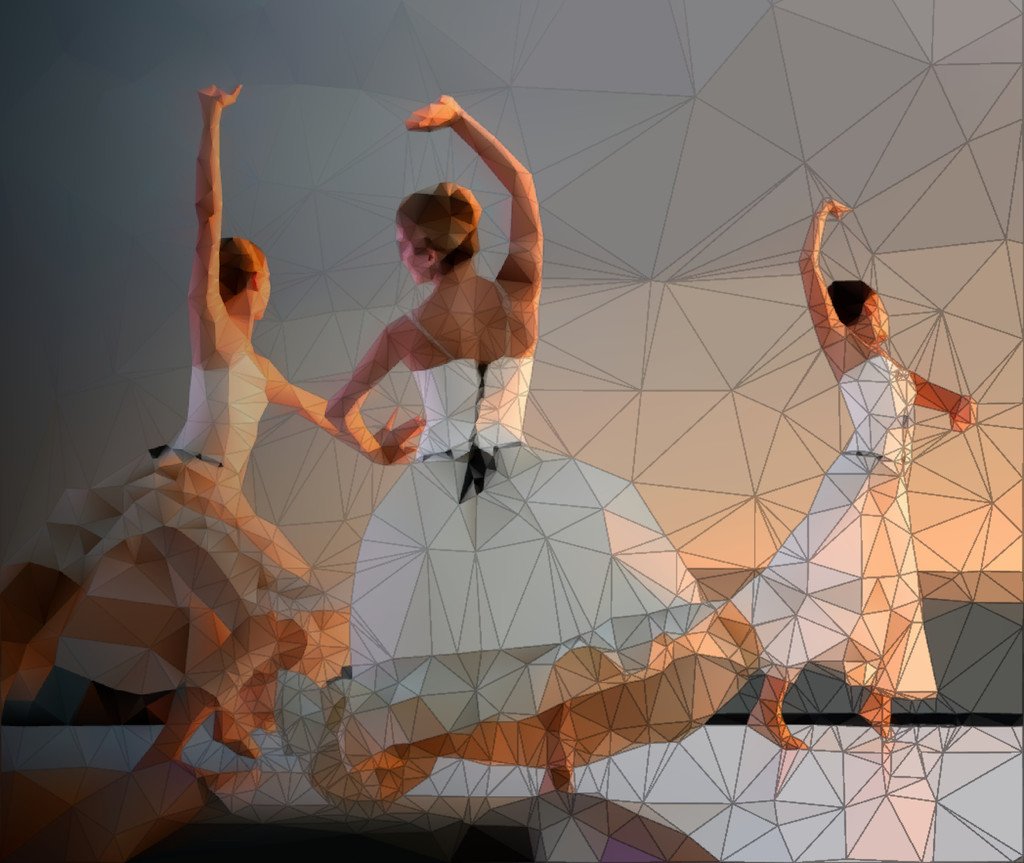 Winner of the Computer Graphics Forum 2018 Cover Image Contest
Qingnan Zhou (1) and Alec Jacobson (2)
(1) Adobe Systems Inc.
(2) University of Toronto
This image shows all 10,000 models that compose the Thingi10k "Thingi10K: A Dataset of 10,000 3D-Printing Models", winner of the SGP 2017 Dataset Award. The dataset is publicly available and the provided web interface allows filtering on mesh quality and statistics. The image is rendered using Mitsuba and a packing algorithm.