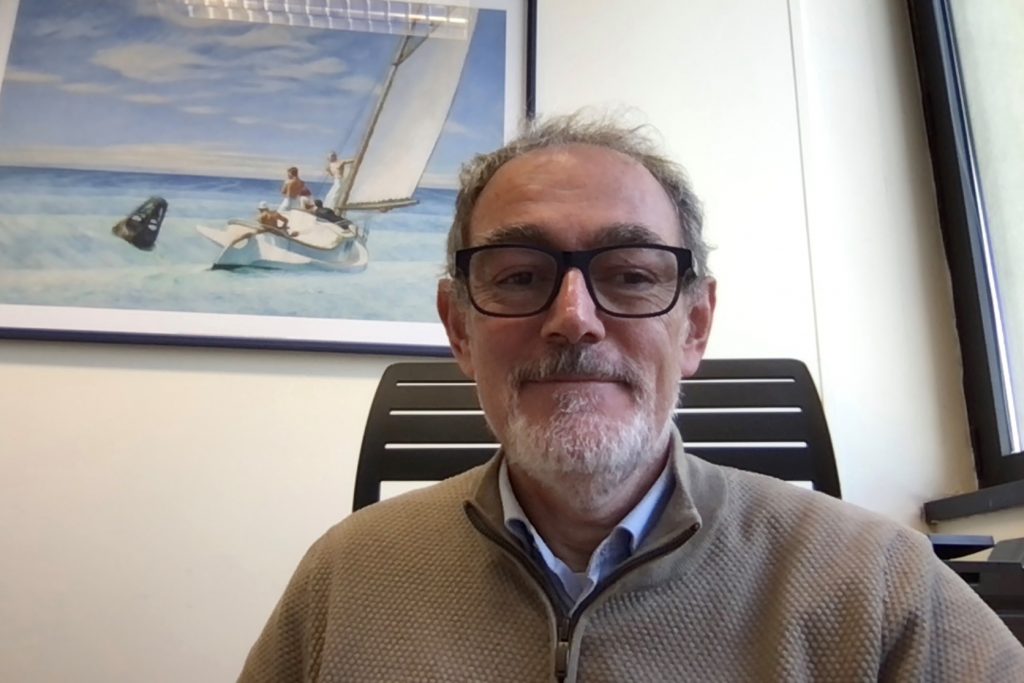 Eurographics is very pleased to award the Eurographics Medal 2023 to Roberto Scopigno for his outstanding scientific contributions, and for his leadership in shaping computer graphics research in Italy and Europe.
Roberto Scopigno is the Director of CNR-ISTI, an institute of the Italian National Research Council (CNR) located in Pisa, Italy. He became a permanent researcher at CNR-CNUCE in 1986, Senior Researcher in 1997 and Research Director at CNR-ISTI in 2001. In 2019 he was appointed Director of CNR-ISTI.
Roberto has been engaged in numerous research projects (25 of them funded by EU and several others funded by national agencies) concerned with the theme of visual information technologies with a focus on multiresolution data modeling and rendering, 3D scanning and digitization, surface reconstruction, interactive graphics and virtual reality, scientific visualization, and volume rendering. Cultural Heritage is the main field of application for the methodologies and technologies he has developed. He has built a strong network of collaborations across Europe and the US, and he is recognized as one of the world leaders in the development of novel algorithms and techniques for Cultural Heritage and for the acquisition, preservation and visualization of digital copies of physical artifacts inherited from the past.
He was the Editor-in-Chief of Computer Graphics Forum (2002-2010) and the ACM Journal on Computing and Cultural Heritage (2012-2018), and he served on the Editorial Board of ACM J. Computing and Cultural Heritage, The Visual Computer, Elsevier J. of Cultural Heritage. He has published more than two hundred eighty papers in international refereed Journals and Conferences, many of them in top Conference proceedings (ACM Siggraph, Eurographics, IEEE Visualization) and top-rank Journals. In recognition of his work, he was awarded with the Eurographics "Outstanding Technical Contributions Award" in 2008, and the Eurographics "Distinguished Career Award" in 2014.
Roberto Scopigno is a recognized scientific leader. He has created a very successful research group at CNR Pisa, and several of his former students have themselves become well-known productive researchers. He has demonstrated strong leadership in Computer Graphics research in Europe and has been a major actor in shaping Computer Graphics in Italy. On a European level he was active within the European Research Council (ERC) and served on the ERC StG Panel multiple times. Within Eurographics he served as a long-term member of the Executive Board, and as Chair of the Association. In 2019 he became Chair of the Eurographics Awards Programme and successfully chaired the programme over the last five years.
Please join us in congratulating Roberto for an outstanding career in computer graphics and to the Eurographics Medal 2023.