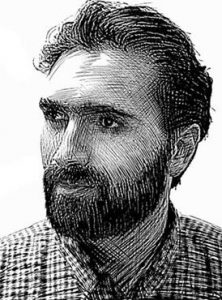 Frédo Durand is the recipient of the first Eurographics "Young Researcher" award in recognition of his outstanding creative and inspiring contributions to Computer Graphics.
He received his Ph.D. from the University of Grenoble under the supervision of Claude Puech and George Drettakis. In 1999, he joined the Computer Graphics Group at MIT, where he became a junior faculty in 2002.
Frédo Durand's achievements cover a broad spectrum of outstanding, innovative results. He started his scientific career in visibility computations, a problem requiring both profound theoretical insight into computational geometry and a sense for practical techniques with applications in computer graphics. Since then, he has extended his research significantly and has advanced the state of the art in a variety of areas including lighting simulation, photo editing, high dynamic range imagery, real-time rendering, geometry processing, and, most recently, computational photography.
Despite his youth, Frédo Durand has been one of the most prolific European researchers in Computer Graphics, and he has co-authored more than 25 papers in major venues such as Siggraph, Eurographics and the EG Symposium on Rendering. His research combines sound theoretical analysis with practical implementations, a mix that is vital in making progress in modern computer graphics.
Eurographics is pleased to recognize Frédo Durand with the 2004 Young Researcher Award as an outstanding individual that will continue to shape Computer Graphics in the years to come.